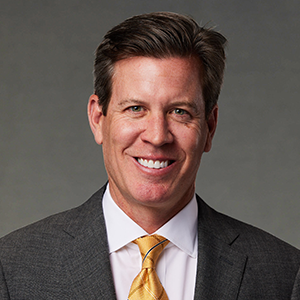 Cary Tremper is President & CEO of TCG. Tremper is focused on the vision, execution and growth strategies of the firm. Tremper has a 20+ year career as a leader in the banking industry.
Tremper has always implemented a "team" approach combined with growth strategies and partnerships with leading national and regional banks to provide greater access of capital and creative structures to clients.
Tremper was instrumental in starting Greystone's seniors housing mortgage banking platform, growing from $100 million in annual loan production in 2014 to $1.5 billion in 2022. Prior to Greystone, Tremper was head of KeyBank's healthcare real estate mortgage platform, leading a national team to be one of the top Fannie Mae, Freddie Mac and FHA originators in the U.S.
Tremper has specialized in construction, interim and permanent financing and over the course of his career has financed in excess of $10 billion of seniors housing and multi-family transactions while working with some of the largest institutional owners, operators and developers.
Tremper earned a Bachelor's degree from Texas Christian University's M.J. Neeley School of Business. Tremper is an Executive Board Member of the American Seniors Housing Association, an active member of the National Investment Center (NIC), a past member of the Freddie Mac Seniors Housing Advisory Council and an active industry participant.